"God's Children Are Not For Sale Shirt: Express Faith with Fashion"
---
Introducing the God's Children Are Not For Sale Shirt, a meaningful and powerful fashion statement brought to you by shoptosassy.com. This unique shirt represents the brand's commitment to raising awareness about a pressing issue that affects millions of children globally – human trafficking. Engineered with top-quality materials, this shirt offers a comfortable fit while making a strong statement against the heinous act of selling innocent lives.
At shoptosassy.com, we believe that everyone should have the freedom to live a life of dignity and happiness, especially children. Unfortunately, human trafficking continues to be a thriving industry, exploiting vulnerable individuals, including children, for forced labor, child soldiers, and sexual exploitation. Our God's Children Are Not For Sale Shirt serves as a symbol of unity and a reminder that we must stand against the crime of trafficking.
Crafted from premium fabric, the God's Children Are Not For Sale Shirt is designed to provide both comfort and durability. Whether you're attending an awareness event, march, or simply want to make a statement, this shirt ensures you look stylish while spreading an essential message.
By wearing this shirt, you become part of a movement dedicated to fighting against the evil of human trafficking. Each purchase contributes to supporting organizations and initiatives that rescue victims, raise awareness, and work towards preventing child exploitation. Help us in making a difference and providing hope to those who have been affected by this grave crime.
The God's Children Are Not For Sale Shirt is available in various sizes, catering to people of all ages and body types. Our designs are carefully printed to ensure longevity, allowing you to wear the shirt proudly for years to come. It also serves as a conversation starter, enabling you to engage others and educate them about the reality of human trafficking.
When you shop at shoptosassy.com, rest assured that you are supporting a brand with a genuine mission. We are committed to lending our voice and resources to those who need it most. Join the movement today and become part of a community that stands against the sale of innocent lives.
In addition to promoting awareness through the God's Children Are Not For Sale Shirt, shoptosassy.com offers a wide range of other products that empower individuals to express their voices through fashion. Our collection includes trendy attire, accessories, and more, ensuring you find the perfect item to highlight important causes close to your heart.
Stand up against human trafficking and show your support for God's children by wearing the God's Children Are Not For Sale Shirt. Make a difference, spark conversations, and contribute to the fight against this terrible crime. Choose shoptosassy.com for quality products that advocate for change.
Together, let's raise our voices and protect the rights and dignity of every child. Join our movement and order your God's Children Are Not For Sale Shirt today, only at shoptosassy.com.
Gods Children Are Not For Sale End Human Trafficking Shirt Christian Usa Flag Human Rights Sound Of Freedom Shirt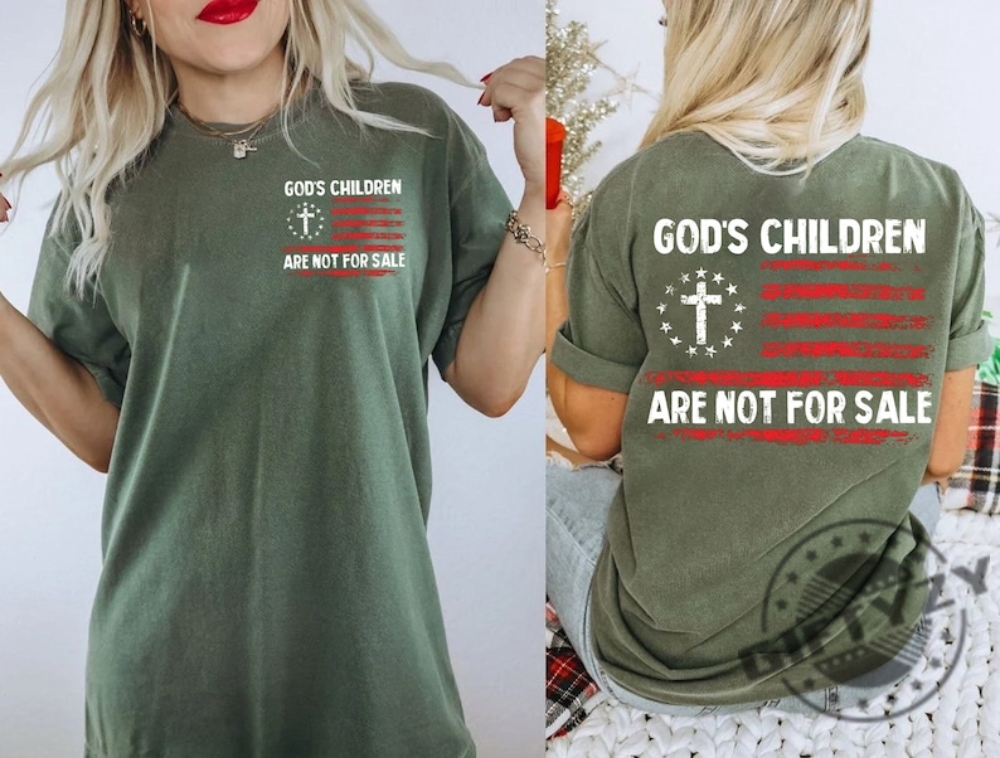 Gods Children Are Not For Sale End Human Trafficking Shirt Christian Usa Flag Human Rights Sound Of Freedom Shirt https://t.co/poeIq9rcWr

— Giftyzy T shirt (@GiftyzyS51436) July 27, 2023
---
Gods Children Are Not For Sale God Save America Christian Usa Flag Human Rights Sound Of Freedom Shirt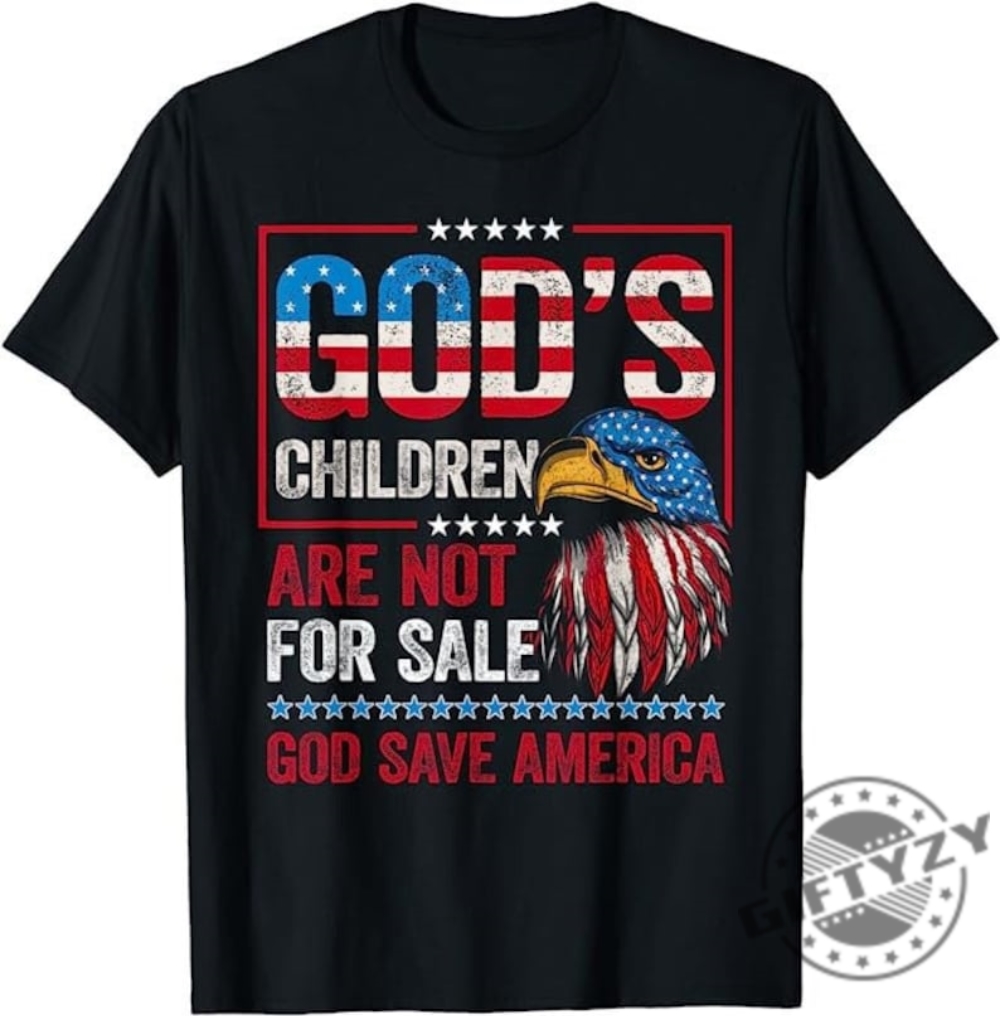 Gods Children Are Not For Sale God Save America Christian Usa Flag Human Rights Sound Of Freedom Shirt https://t.co/EFlaZwfgNR

— Giftyzy T shirt (@GiftyzyS51436) July 27, 2023
---
Retro Gods Children Are Not For Sale Shirt Inspirational Quote Shirt Vintage Children Gift Sound Of Freedom Shirt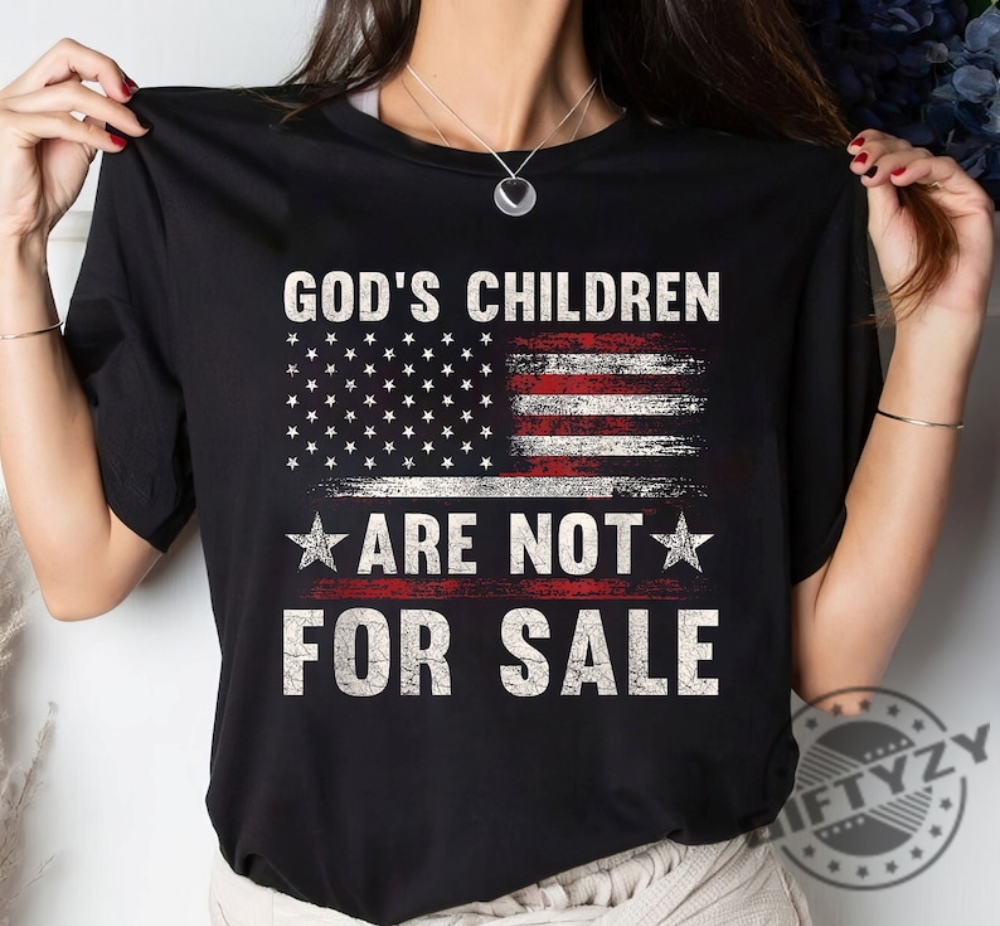 Retro Gods Children Are Not For Sale Shirt Inspirational Quote Shirt Vintage Children Gift Sound Of Freedom Shirt https://t.co/iV3D4LgIvs

— Giftyzy T shirt (@GiftyzyS51436) July 27, 2023
---
Jesus Gods Children Are Not For Sale Shirt Inspirational Shirt Trending Quotes Sound Of Freedom Shirt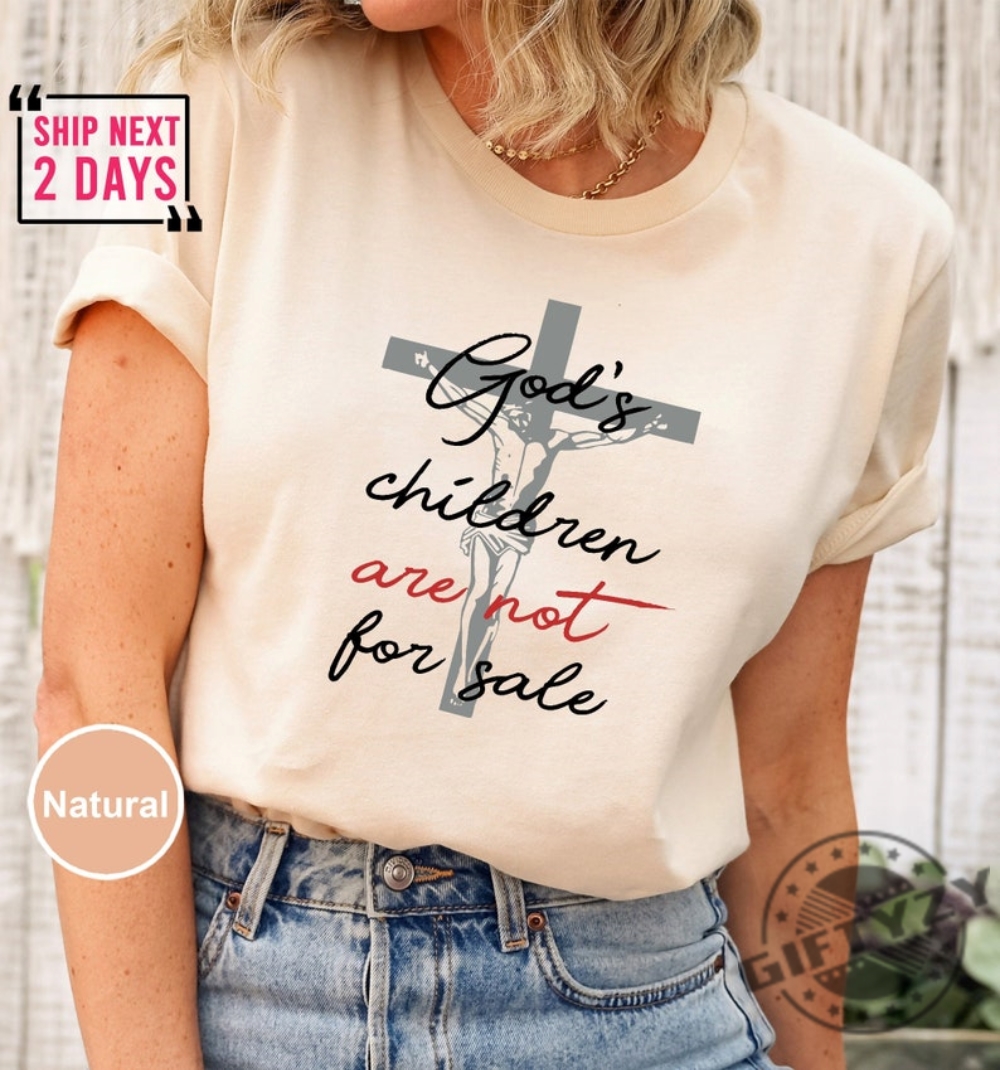 Jesus Gods Children Are Not For Sale Shirt Inspirational Shirt Trending Quotes Sound Of Freedom Shirt https://t.co/87sWNL6GDK

— Giftyzy T shirt (@GiftyzyS51436) July 27, 2023

Link blog: Blog
From: shoptosassy.com
"God's Children Are Not For Sale Shirt: Empowering Faith-Filled Advocacy" https://t.co/PDI3I02jvP

— shoptosassy (@namdoccodon1993) July 27, 2023