"Vintage Barbie Tote Bags: Childhood Nostalgia in Quirky Style!"
---
Introducing Our Latest Addition: Vintage Barbie Tote Bags – A Quirky Nod to Childhood Nostalgia!
If you're a Barbie enthusiast or simply someone who loves unique fashion accessories, you're in for a treat! Here at ShoptoSassy.com, we are thrilled to present our latest collection – Vintage Barbie Tote Bags. These adorable bags are the perfect blend of childhood nostalgia and contemporary style, making them a must-have addition to your wardrobe.
Barbie has been an iconic figure in the world of fashion and pop culture for decades. She represents glamour, confidence, and limitless possibilities. Our Vintage Barbie Tote Bags capture the essence of this beloved doll, bringing a touch of her timeless charm into your everyday life. Whether you're heading to work, running errands, or having a casual outing with friends, these tote bags will add a whimsical flair to any outfit.
Crafted with utmost care and attention to detail, our Vintage Barbie Tote Bags showcase an array of classic Barbie designs from different eras. From the iconic pink ball gown to the trademark blonde ponytail, each bag features a unique Barbie motif that will surely make heads turn. The vibrant colors, high-quality materials, and spacious interiors make these totes both stylish and practical for your daily adventures.
At ShoptoSassy.com, we understand the importance of sustainability and ethical fashion. That's why our Vintage Barbie Tote Bags are made from eco-friendly materials, ensuring that you can flaunt your love for Barbie while minimizing your carbon footprint. We believe in creating fashion that is beautiful inside and out, and these tote bags are a reflection of that commitment.
With the rise of online shopping, finding exclusive and distinctive fashion pieces can be a challenge. We stand out from the crowd by curating a collection that celebrates individuality and showcases unique pieces that you won't find anywhere else. Our Vintage Barbie Tote Bags are a testament to this philosophy, offering a limited edition range that embraces both nostalgia and modern aesthetics.
When you purchase one of our Vintage Barbie Tote Bags, you're not just buying a fashionable accessory. You're investing in a piece of art that tells a story, sparks conversation, and brings joy to your everyday life. We understand how personal fashion can be and strive to provide products that resonate with your unique taste and style.
At ShoptoSassy.com, customer satisfaction is our top priority. We strive to deliver exceptional service and ensure that your shopping experience with us is always smooth and enjoyable. From browsing our collection to receiving your Vintage Barbie Tote Bag at your doorstep, we guarantee a seamless experience that will leave you coming back for more.
So, what are you waiting for? Embrace your inner child and indulge in some Barbie nostalgia with our Vintage Barbie Tote Bags. Visit ShoptoSassy.com today and discover a world of fashion that celebrates individuality, creativity, and childhood memories.
Do You Guys Ever Think About Dying Barbie Tote Bag Vintage Barbie Tote Bags For Sale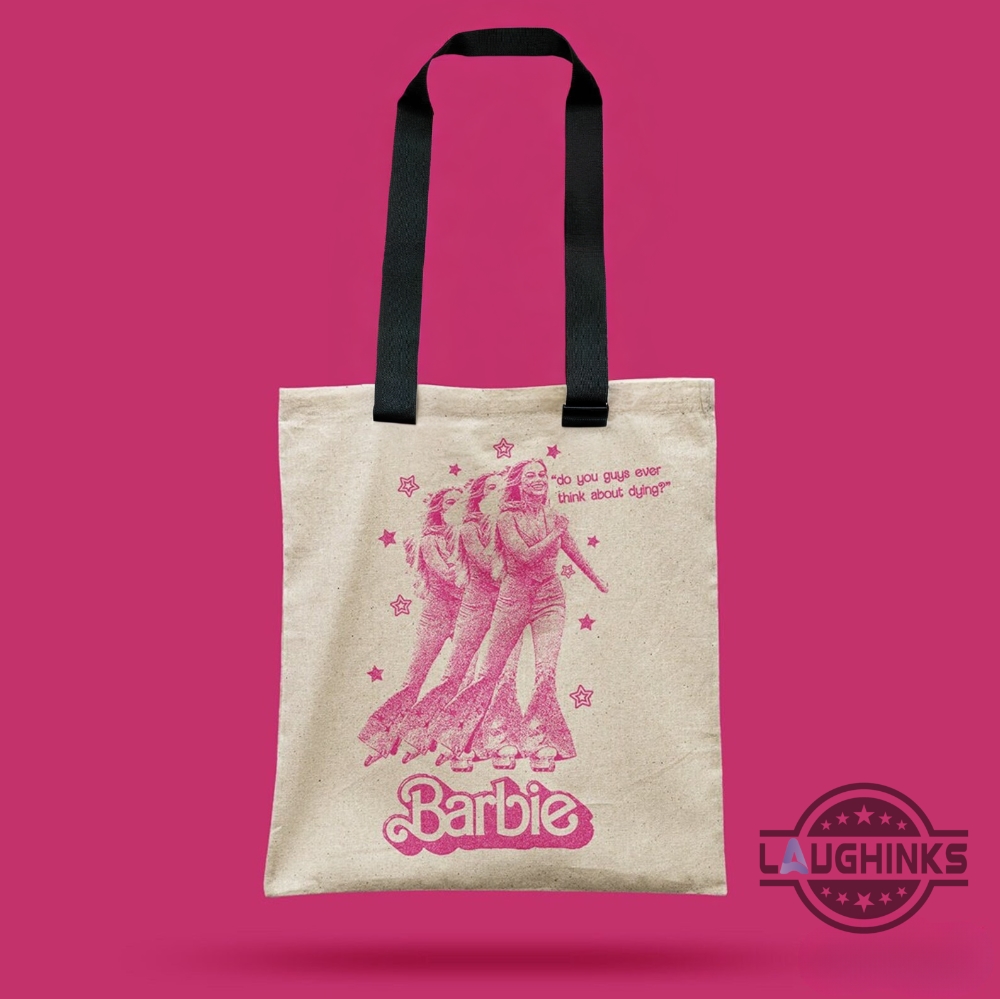 Do You Guys Ever Think About Dying Barbie Tote Bag Vintage Barbie Tote Bags For Sale https://t.co/qNXtl4Wz7z

— Laughinks T shirt (@laughinks) July 6, 2023

Link blog: Blog
From: shoptosassy.com
"Vintage Barbie Tote Bags: Reviving Childhood Memories with Style!" https://t.co/4TjNWOrCeS

— shoptosassy (@namdoccodon1993) July 6, 2023