"Top 10 Best Couples 4th of July Shirt Ideas"
---
Celebrate your love and patriotism with the best idea for couples 4th of July shirts from ShopToSassy.com. Our wide range of designs offers you and your partner the perfect opportunity to showcase your love for each other and your country at the same time. With high-quality fabrics and exceptional printing techniques, our patriotic shirts are the perfect way to make your 4th of July celebrations extra special this year.
Our collection of 4th of July shirts for couples includes a range of designs, colors, styles, and sizes to suit all tastes and preferences. From classic American flag designs to elegant typography, humorous slogans, and more, we have something to suit everyone. Whether you prefer a matching set or prefer to mix and match your styles, our range of 4th of July shirts for couples has something for every couple.
Made with premium quality materials, our 4th of July shirts are designed to last and ensure a comfortable and flattering fit. From lightweight tees to heavy-duty sweatshirts, we use the finest materials that are soft and durable for years of wear and use. Our expert printing techniques ensure that your designs stay on the shirts for years, even after multiple washes.
At ShopToSassy.com, we understand that every couple has their own unique personality and style. That's why we offer customizable 4th of July shirts that let you add personal touches to your outfits. Whether you want to incorporate your initials, names, or special dates, our customization options will help you create a one-of-a-kind design that perfectly represents your love and personality.
Our 4th of July shirts for couples are not just perfect for 4th of July celebrations, but they're also great for other patriotic events and holidays such as Memorial Day, Labor Day, and Veterans Day. They're also great for couples who love to show off their patriotism every day of the year. With our 4th of July shirts, you'll always look great and feel proud to be an American.
In conclusion, ShopToSassy.com offers the best idea for couples 4th of July shirts. Our collection of stylish, comfortable, and durable 4th of July shirts for couples is perfect for celebrating love and patriotism. Our customization options also make it easy for you to create unique designs that perfectly represent who you are as a couple. Shop now and make this year's 4th of July celebrations extra special with ShopToSassy.com.
She's My Firecracker, He's My Firecracker, Fourth Of July Couples Matching Shirts, Fiancé Shirts, July 4Th Shirt , Husband Wife Tees

She's My Firecracker, He's My Firecracker, Fourth Of July Couples Matching Shirts, Fiancé Shirts, July 4Th Shirt , Husband Wife Tees https://t.co/wL52Lak0HM

— Dengzone T shirt (@Dengzone1) June 21, 2023
---
4Th Of July Shirt, July 4Th Tank Top, Shake And Bake Patriotic Shirt, Washington And Franklin Shirts, Funny Patriotic Shirts
4Th Of July Shirt, July 4Th Tank Top, Shake And Bake Patriotic Shirt, Washington And Franklin Shirts, Funny Patriotic Shirts https://t.co/OGYiMDmM0N

— Dengzone T shirt (@Dengzone1) June 21, 2023
---
Patriotic Couple Shirt 4Th Of July Matching Shirts For Boyfriend And Girlfriend Fourth
Patriotic Couple Shirt 4Th Of July Matching Shirts For Boyfriend And Girlfriend Fourth https://t.co/G4DQ1IiD4P

— Dengzone T shirt (@Dengzone1) June 21, 2023
---
Couples 4Th Of July Shirt Family 4Th Of July Shirts Matching 4Th Of July Matching Family, Couple Shirts Matching Shirts Fourth Of July Shirt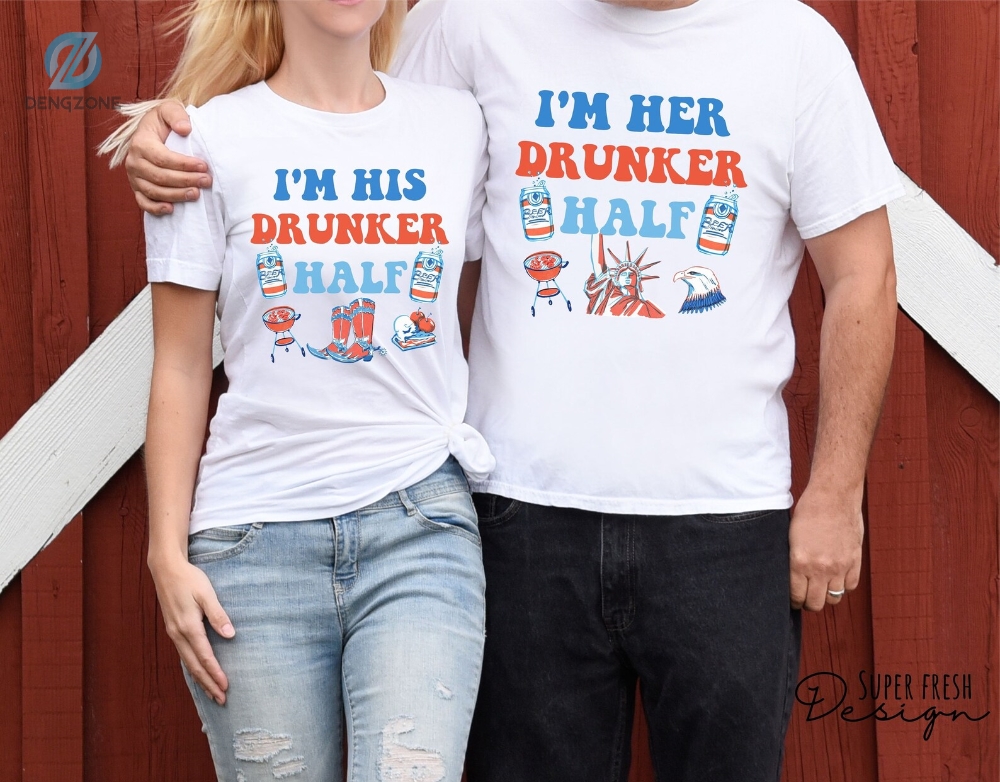 Couples 4Th Of July Shirt Family 4Th Of July Shirts Matching 4Th Of July Matching Family, Couple Shirts Matching Shirts Fourth Of July Shirt https://t.co/ex67XbGUQ8

— Dengzone T shirt (@Dengzone1) June 21, 2023
---
I Like How He Bangs Shirt 4Th Of July Couple Shirts Fourth Gifts
I Like How He Bangs Shirt 4Th Of July Couple Shirts Fourth Gifts https://t.co/BJTI503aky

— Dengzone T shirt (@Dengzone1) June 21, 2023
---
Matching Fourth Of July, 4Th Of July Camping Shirts, Funny Drinking Best Friend T-Shirts, Getting Lit Independence Day, Group 4Th Shirts
Matching Fourth Of July, 4Th Of July Camping Shirts, Funny Drinking Best Friend T-Shirts, Getting Lit Independence Day, Group 4Th Shirts https://t.co/DhUa2msPUB

— Dengzone T shirt (@Dengzone1) June 21, 2023

Link blog: Blog
From: shoptosassy.com
"4th of July Couple Shirts: The Ultimate Idea for Celebrations" https://t.co/EBzb2cafP2

— shoptosassy (@namdoccodon1993) June 21, 2023