"Get Stylish with our Call Me CoCo Champion Shirt!"
---
Introducing the "Call Me CoCo Champion Shirt" – A Winning Choice from ShopToSassy.com
ShopToSassy.com presents the perfect blend of style and attitude with our "Call Me CoCo Champion Shirt." Designed for individuals who want to stand out from the crowd and embrace their inner champion, this shirt is a must-have addition to your wardrobe. Crafted with love and attention to detail, this trendy piece will elevate your fashion game to new heights.
Our "Call Me CoCo Champion Shirt" is made from high-quality materials that ensure both comfort and durability. The soft and breathable fabric ensures a pleasant wearing experience, while the expert stitching guarantees long-lasting perfection. With its vibrant colors and flawless design, this shirt will turn heads wherever you go- be it a casual outing, a night on the town, or a special event.
At ShopToSassy.com, we understand the importance of providing options that cater to individual style preferences. Therefore, the "Call Me CoCo Champion Shirt" is available in a range of sizes to suit all body types. Whether you prefer a snug fit or a more relaxed look, we have you covered. Simply refer to our size chart to find the perfect fit for you.
Express yourself with our unique and eye-catching design. The captivating "Call Me CoCo Champion" logo at the front of the shirt showcases your passion for fashion and your determination to be a winner. The combination of bold typography and the playful depiction of a champion's crown adds a touch of personality and character to your outfit.
Not only does our "Call Me CoCo Champion Shirt" make a fashion statement, but it also serves as a constant reminder of the champion within you. Whether you're pursuing your dreams or conquering everyday challenges, this shirt serves as a source of inspiration and motivation. Wear it proudly and let the world know that you are a force to be reckoned with.
At ShopToSassy.com, we believe that high-quality fashion should be accessible to all. We offer competitive pricing without compromising on the quality of our products. By choosing the "Call Me CoCo Champion Shirt" from our collection, you are investing in a versatile piece that will remain a style staple in your wardrobe for years to come.
We pride ourselves on providing exceptional customer service. When you shop with us, you can expect prompt order processing and delivery, as well as assistance from our friendly and knowledgeable customer support team. Your satisfaction is our top priority, and we strive to exceed your expectations every step of the way.
So why wait? Embrace your inner champion and make a stylish statement with our "Call Me CoCo Champion Shirt" from ShopToSassy.com. Elevate your fashion game, express your unique style, and let the world know that you are here to conquer. Order yours today and join the league of fashion-forward champions!
Call Me Coco Champion Shirt Call Me Coco Tshirt Coco Gauff Hoodie Trendy Sweatshirt Call Me Coco Shirt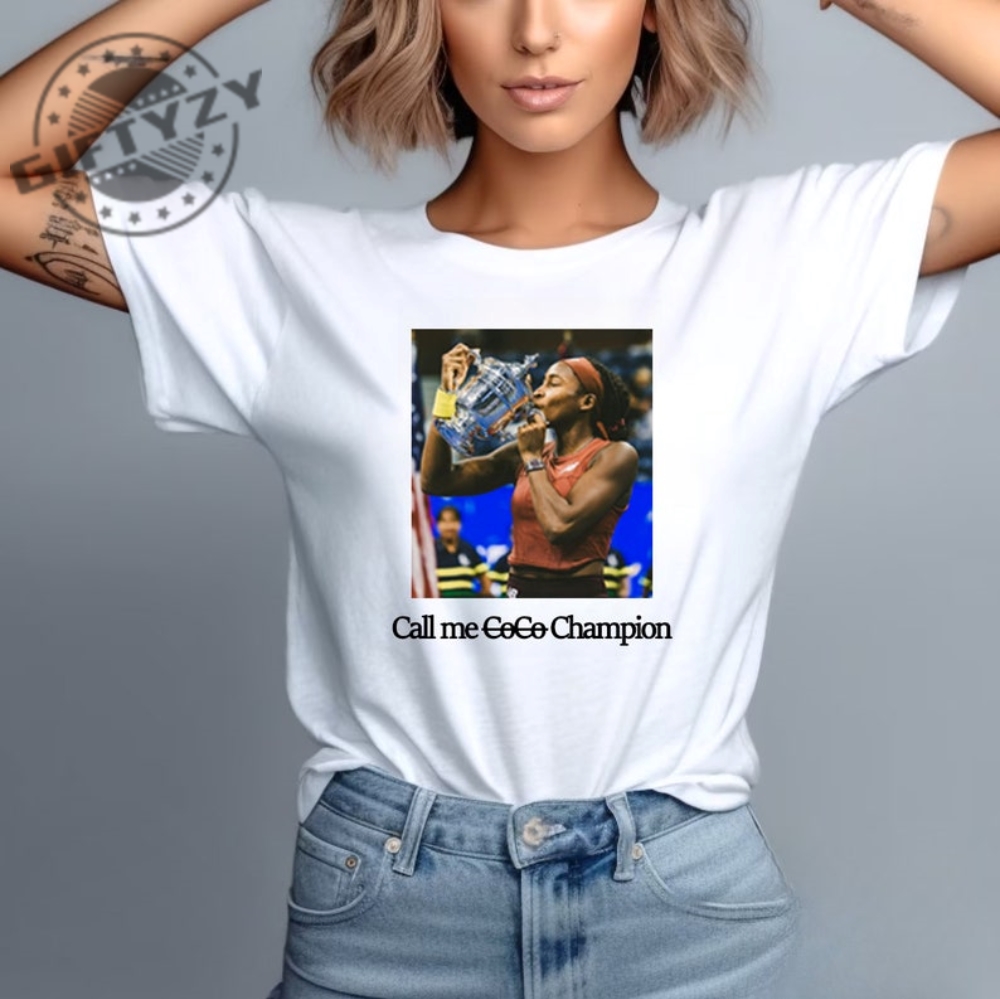 Call Me Coco Champion Shirt Call Me Coco Tshirt Coco Gauff Hoodie Trendy Sweatshirt Call Me Coco Shirt https://t.co/xm9B1ba6Xo

— Giftyzy T shirt (@GiftyzyS51436) September 10, 2023
---
Coco Gauff Shirt Call Me Coco Champion Shirt Coco Gauff Us Open 2023 Champion Tshirt Call Me Coco Shirt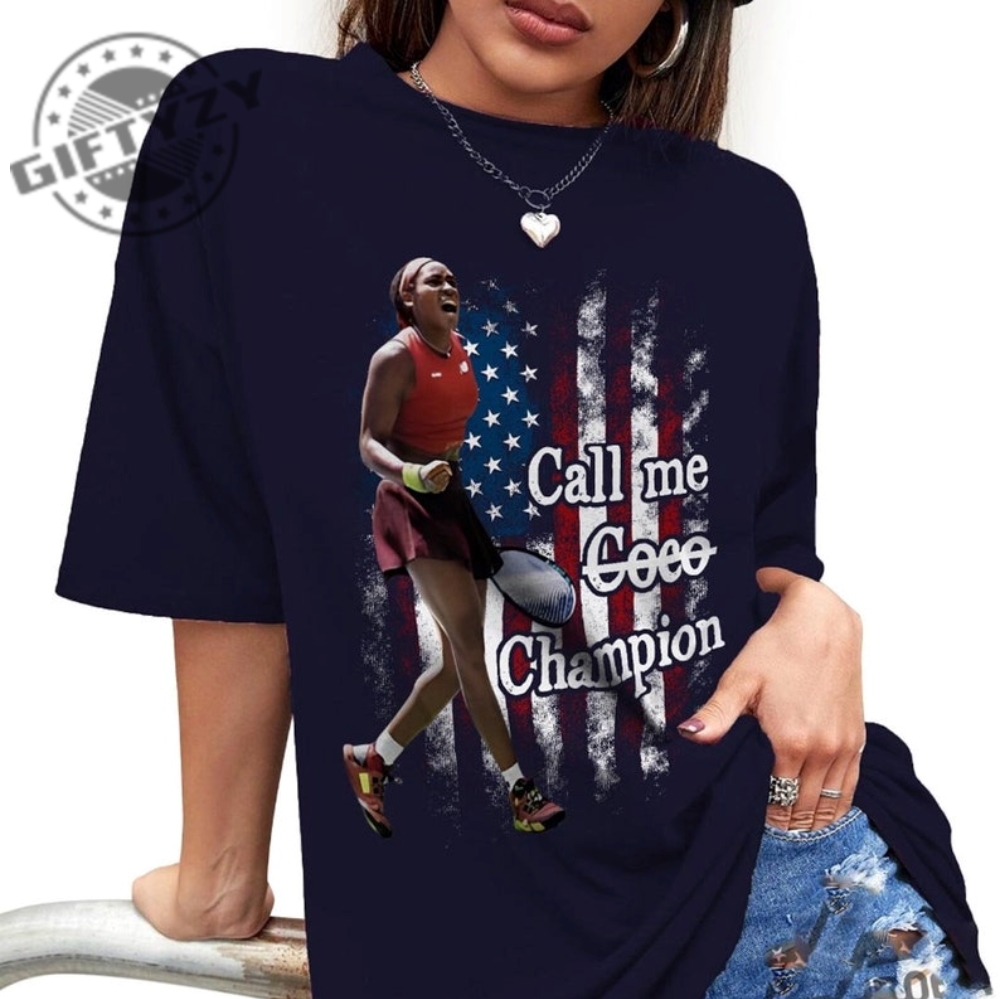 Coco Gauff Shirt Call Me Coco Champion Shirt Coco Gauff Us Open 2023 Champion Tshirt Call Me Coco Shirt https://t.co/RDoC4BeQsk

— Giftyzy T shirt (@GiftyzyS51436) September 10, 2023
---
Call Me Coco Shirt Coco Gauff Us Open 2023 Champion Tshirt Coco Gauff Vintage Sweatshirt Tennis Fan Gift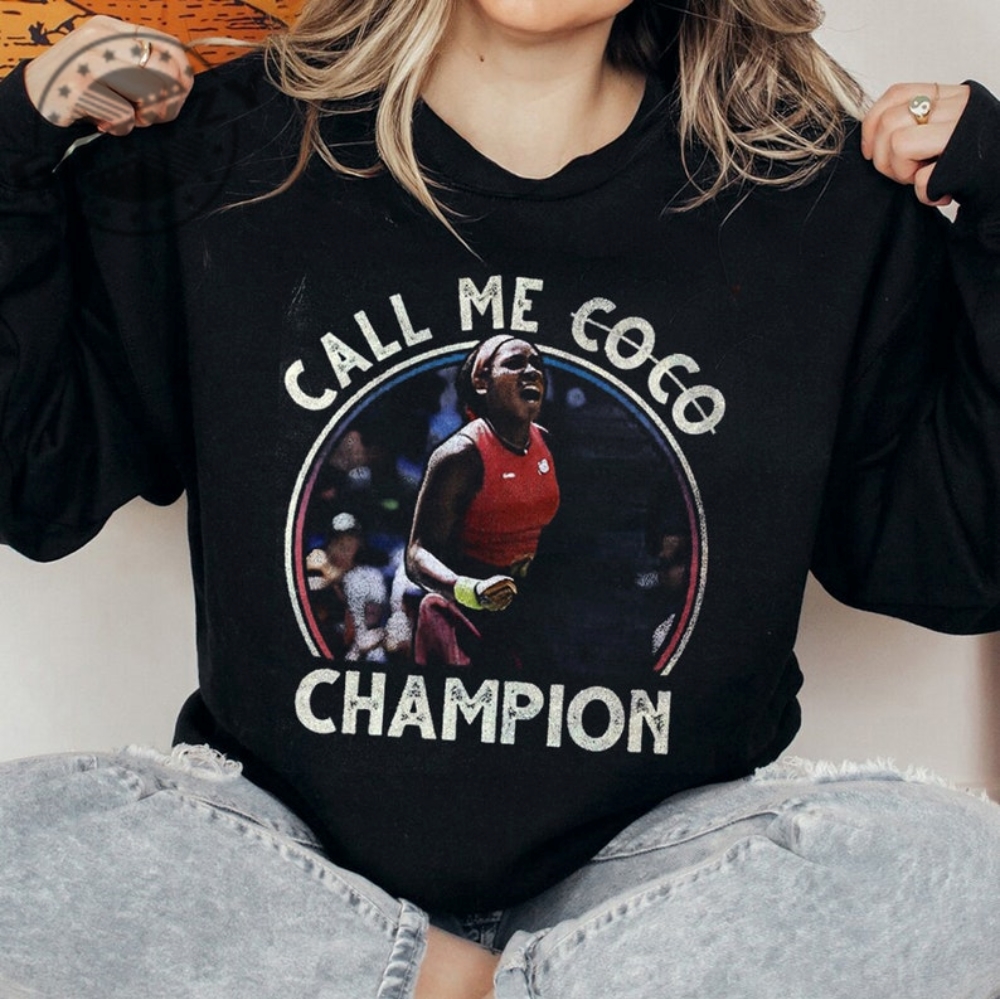 Call Me Coco Shirt Coco Gauff Us Open 2023 Champion Tshirt Coco Gauff Vintage Sweatshirt Tennis Fan Gift https://t.co/xvfRbhr4xQ

— Giftyzy T shirt (@GiftyzyS51436) September 10, 2023
---
Coco Gauff Us Open 2023 Champion Shirt Call Me Coco Tshirt Coco Gauff Vintage Hoodie Trending Sweatshirt Call Me Coco Champion Shirt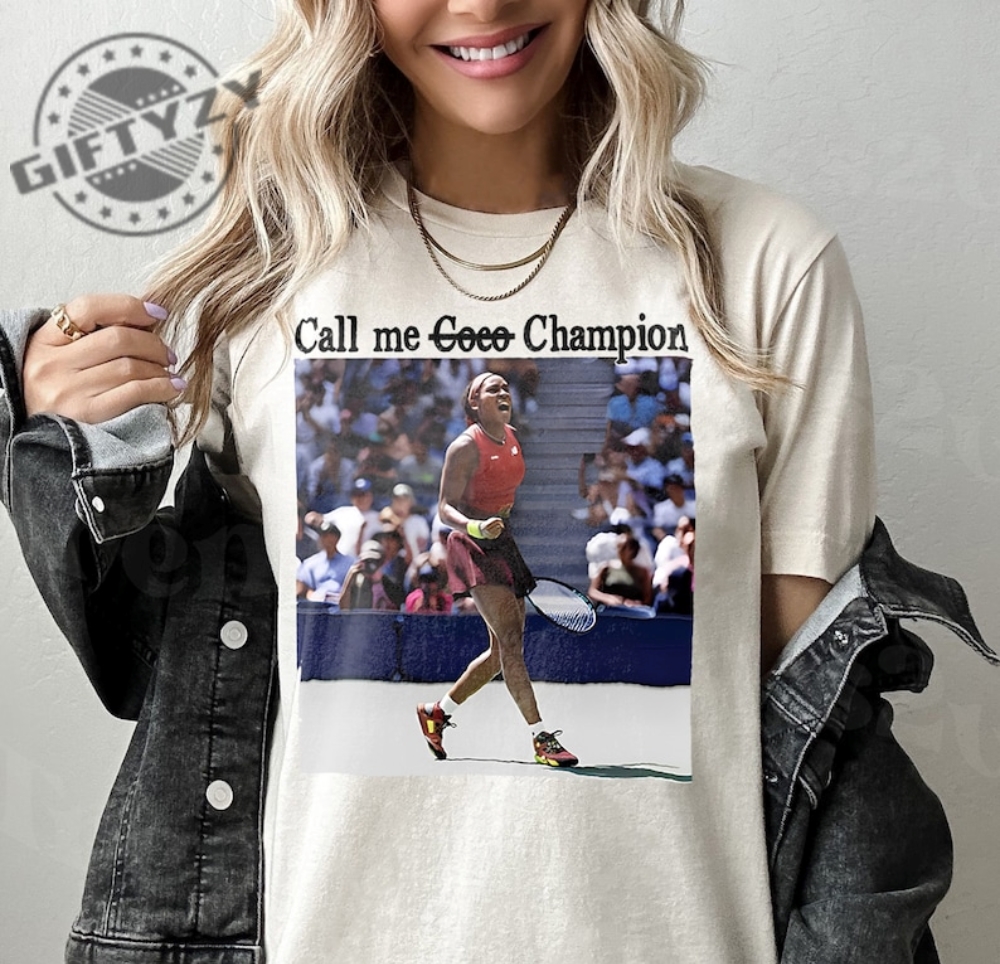 Coco Gauff Us Open 2023 Champion Shirt Call Me Coco Tshirt Coco Gauff Vintage Hoodie Trending Sweatshirt Call Me Coco Champion Shirt https://t.co/x1uwXU9nQZ

— Giftyzy T shirt (@GiftyzyS51436) September 10, 2023
---
Call Me Coco Champion Shirt Call Me Coco Shirt Coco Gauff Sweatshirt Us Open 2023 Champion Tee Tennis Fan Gift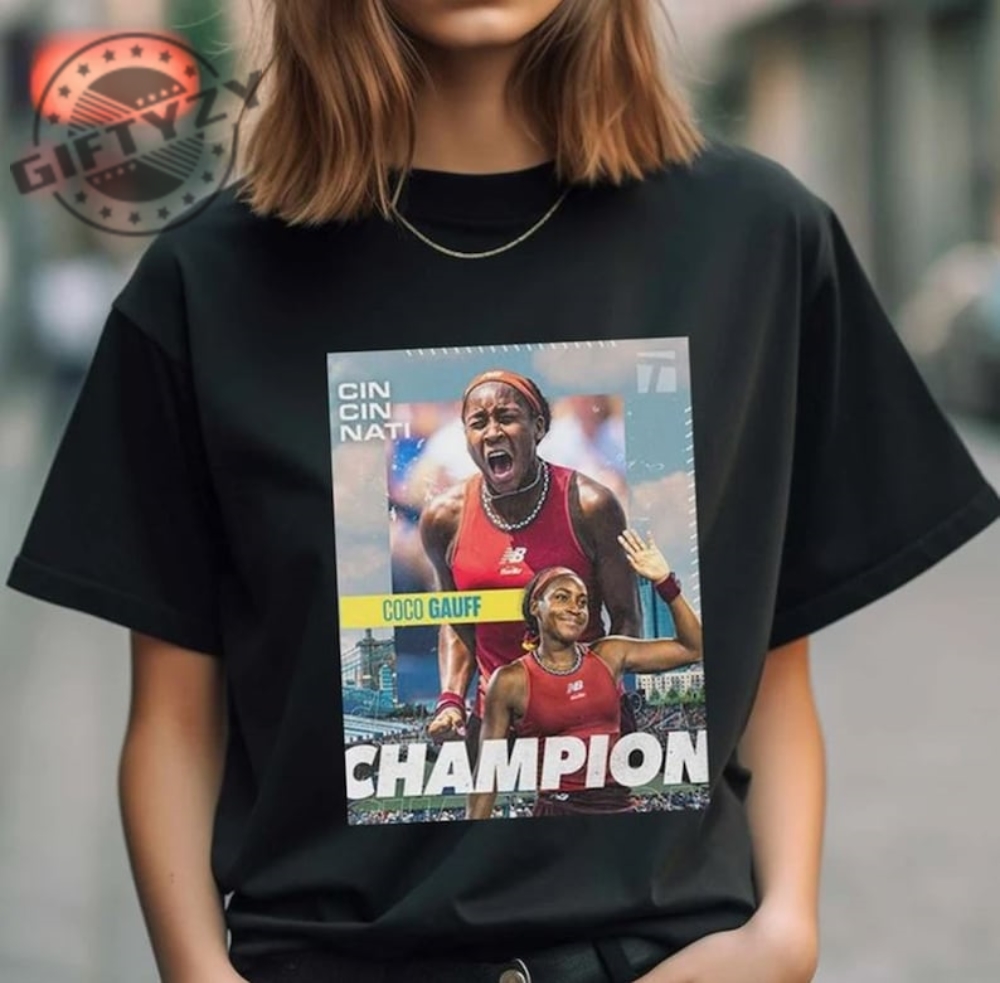 Call Me Coco Champion Shirt Call Me Coco Shirt Coco Gauff Sweatshirt Us Open 2023 Champion Tee Tennis Fan Gift https://t.co/eVOgoISySD

— Giftyzy T shirt (@GiftyzyS51436) September 10, 2023
---
Call Me Coco Shirt Coco Gauff Us Open 2023 Champion Tshirt Coco Gauff Vintage Hoodie Coco Cincinnati Tennis Sweatshirt For Fan
Call Me Coco Shirt Coco Gauff Us Open 2023 Champion Tshirt Coco Gauff Vintage Hoodie Coco Cincinnati Tennis Sweatshirt For Fan https://t.co/N9RmChOP0V

— Giftyzy T shirt (@GiftyzyS51436) September 10, 2023
---
Coco Gauff Shirt Call Me Coco Champion Tshirt Call Me Coco Hoodie Coco Gauff Us Open 2023 Champion Sweater Tennis Fan Gift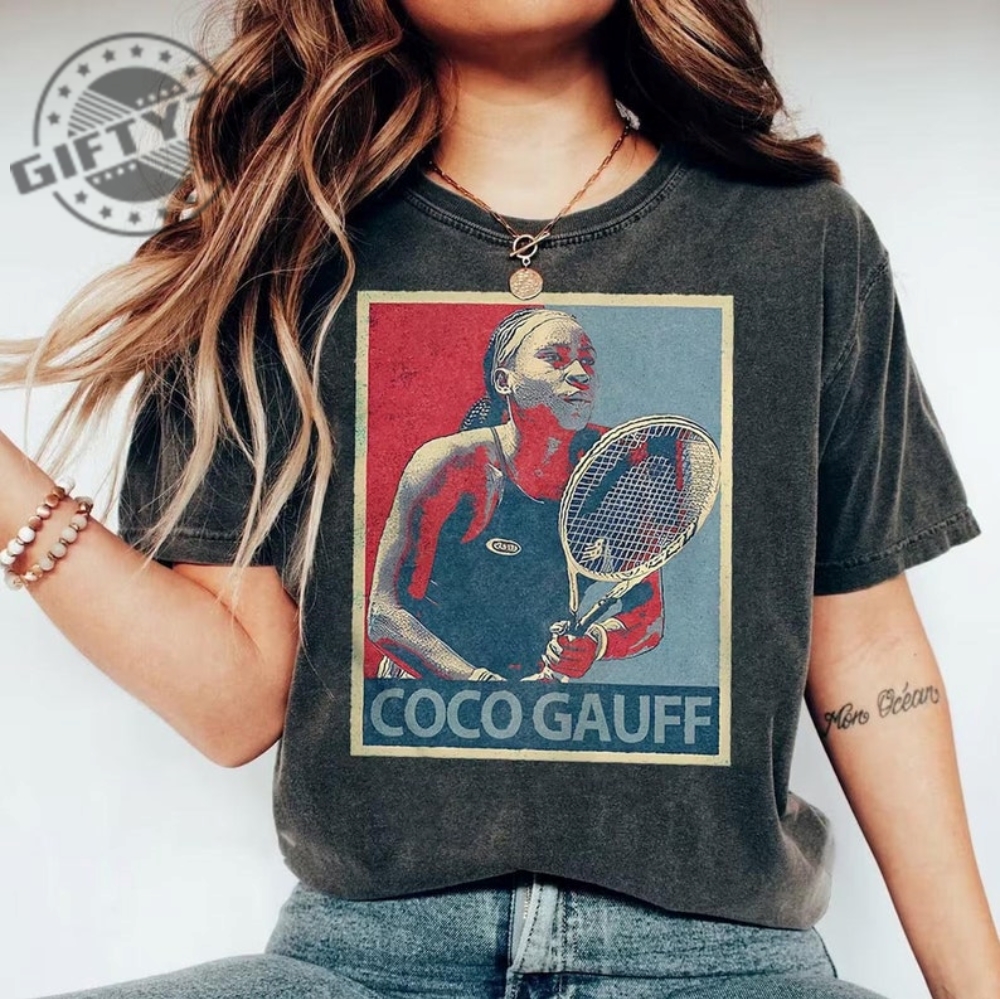 Coco Gauff Shirt Call Me Coco Champion Tshirt Call Me Coco Hoodie Coco Gauff Us Open 2023 Champion Sweater Tennis Fan Gift https://t.co/5ExeEcmCIZ

— Giftyzy T shirt (@GiftyzyS51436) September 10, 2023
---
Call Me Coco Shirt Call Me Coco Champion Sweatshirt Coco Gauff Vintage Hoodie Us Open 2023 Champion Tshirt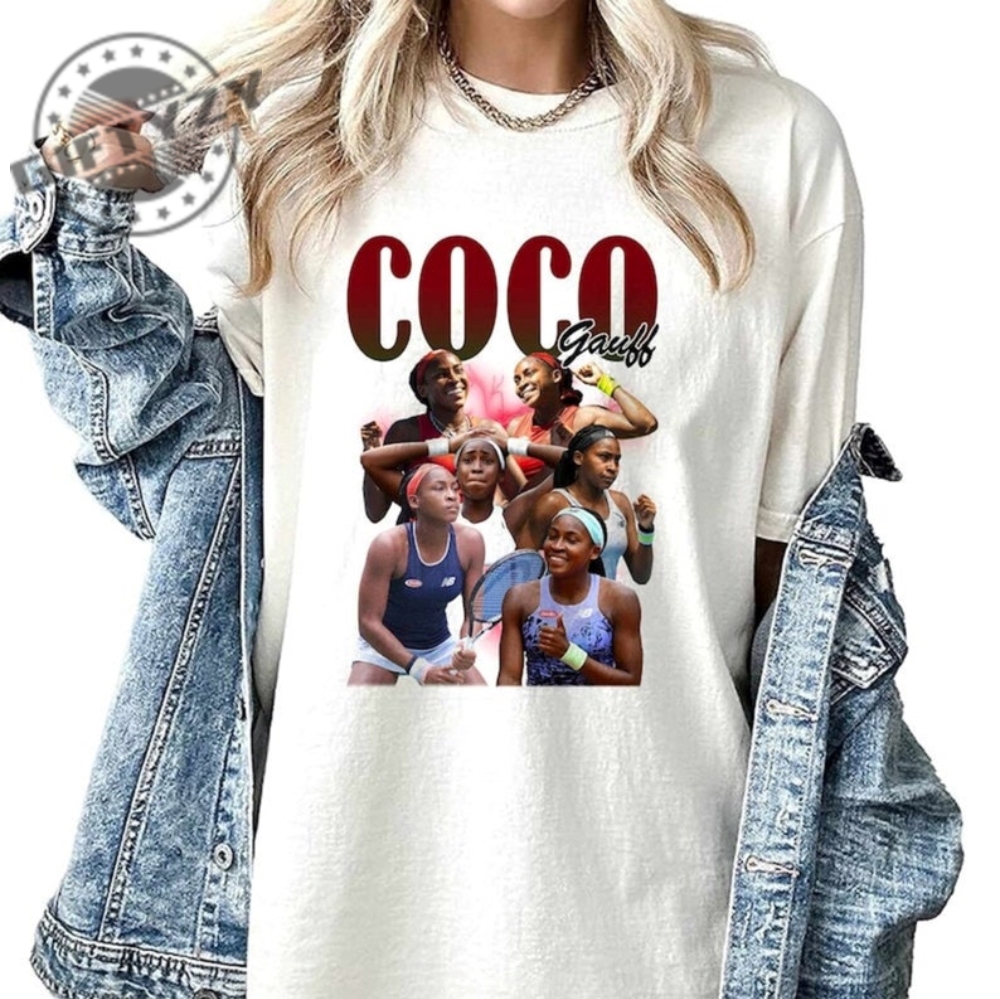 Call Me Coco Shirt Call Me Coco Champion Sweatshirt Coco Gauff Vintage Hoodie Us Open 2023 Champion Tshirt https://t.co/5zSoKDfzBy

— Giftyzy T shirt (@GiftyzyS51436) September 10, 2023

Link blog: Blog
From: shoptosassy.com
"Conquer the Fashion Game with Call Me CoCo Champion Shirt" https://t.co/z8uxHjfOfS

— shoptosassy (@namdoccodon1993) September 10, 2023